One of the first decisions we made when designing Setlists was to try and make the look and feel of the app very familiar to musicians. We're very aware of the pitfalls of skeuomorphism, but we thought that some small bit of crossover from the musical world would make the app easier to understand and use for those who are more musically inclined than technically inclined.
When it came to making the full-screen set view, we wanted to have it appear like a classic set, handwritten with a black marker, complete with a bit of duct tape. Anyone who has ever been in a band can immediately relate to this image.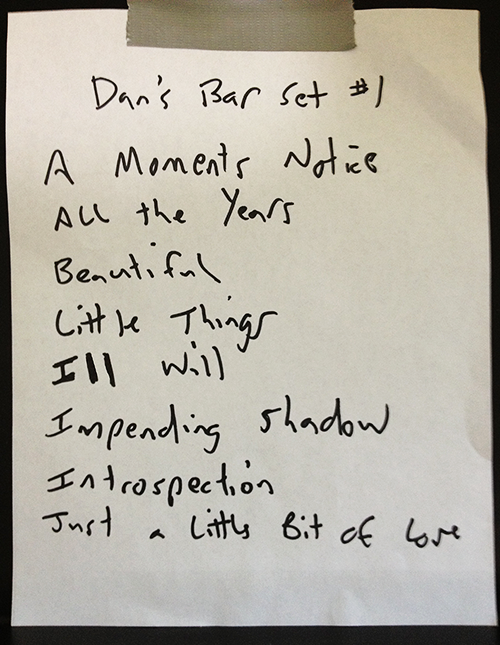 Of course, to make this work you need a handwritten font. Unfortunately, when it comes to handwritten fonts on the iPad, Apple's built-in choices are rather limited. Marker Felt? Bradley Hand? Even Noteworthy, which isn't so bad for notes, didn't really work for us.
And so in my early designs, I decided to go another route and use American Typewriter. I thought maybe this would harken to the days when I would type out sets on my Mac and print them. It's easy to read from a distance, at least. But this wasn't making me happy.
Then I saw on Twitter that the always astute Matt Gemmell was asking the twitverse for advice on fonts that could be inexpensively licensed for iOS apps. And he managed to find a great font called Hand of Sean, which I rather liked.
Great handwritten font for sticky notes etc: Hand of Sean. £12/machine for commercial design use, + only £30 to embed! niceandripe.com/fonts/hand-of-…

— Matt Gemmell (@mattgemmell) October 26, 2011
I had always thought that embedding a font into an app for sale would be prohibitively expensive, but actually there are a number of good fonts available for a small fee for unlimited downloads.
So I took a trip over to the web site of Nice and Ripe, makers of Hand of Sean, and I noted that they had a font I liked even better for Setlists, called Sean's Other Hand. All of Nice and Ripe's fonts are very inexpensive to embed into an app, and Sean's Other Hand makes the Setlists experience so much better than American Typewriter.
And so the set view for Setlists went from this: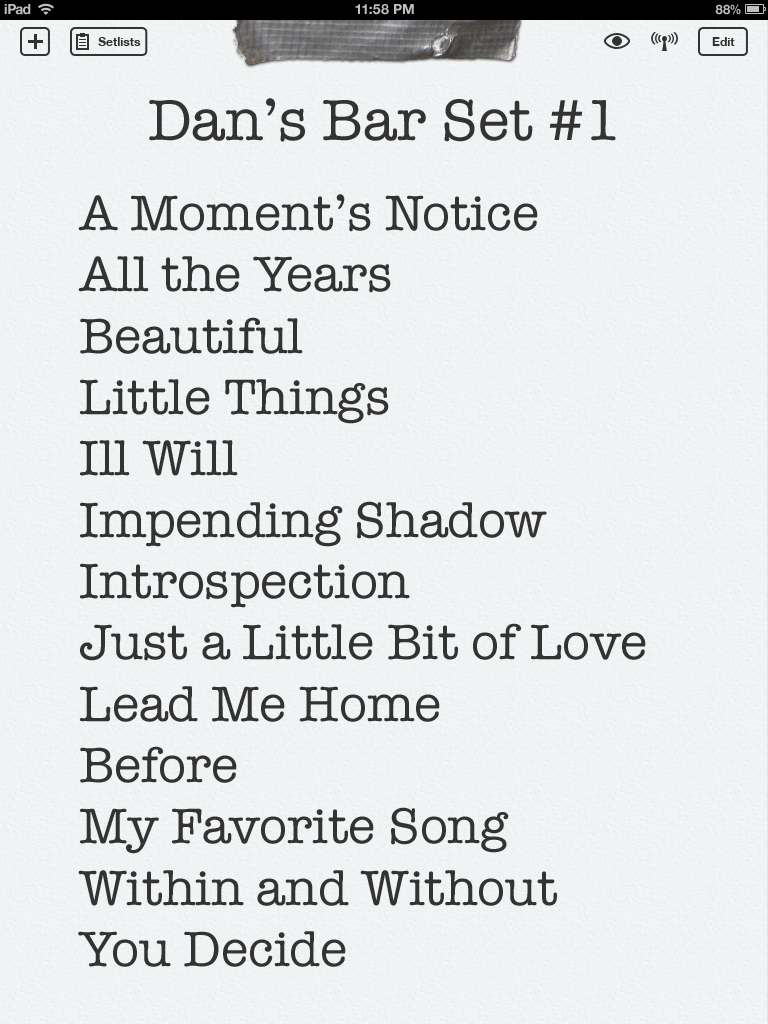 To this: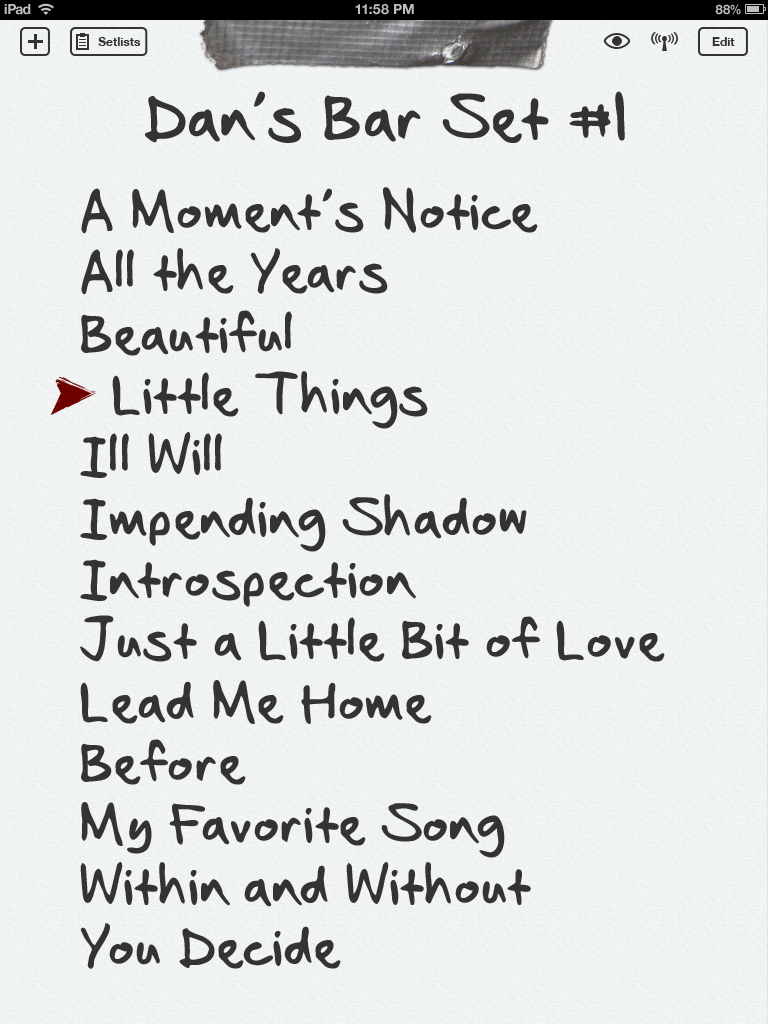 And the icon for Setlists went from this: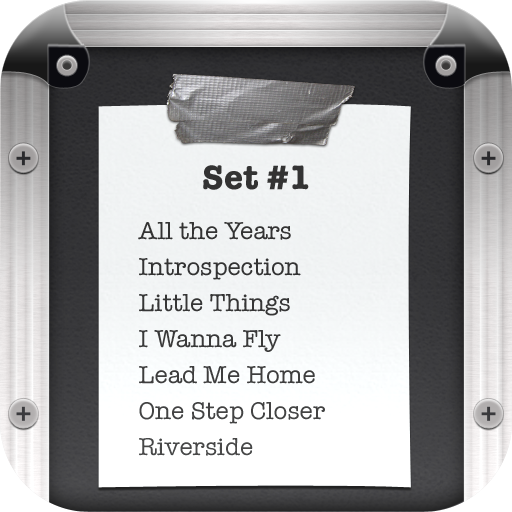 To this: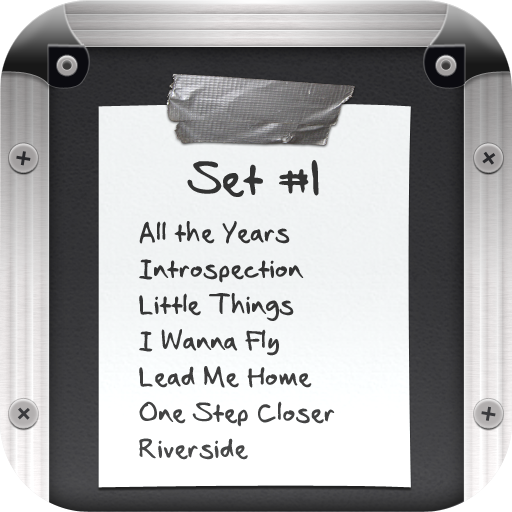 We think this was a major improvement.
If you're an app developer, and you think that using a custom font might help make your app more effective, consider paying for embedding. There are lots of good choices out there that won't break the bank.
More segments on the making of Setlists are coming to the blog soon. Meanwhile, you can find out more about our newest app on the Setlists web site.