One of the tasks I was most looking forward to with the Teleprompt+ 3 redesign was the app icon. It's an interesting challenge: create something that looks fresh and new, yet signals to our long-term customers that this is still their favorite teleprompter application.
The original icon I designed back in version one had been done in Illustrator (and long before I had any idea what I was doing, frankly). It consequently had an abstract hand-drawn look about it.
Ironically, this "flat" 2D approach probably would have been more at home for the newer iOS 7 look and feel than it ever was in iOS 4, 5, and 6. Perhaps I could have just cleaned it up a bit and let it go at that? But when I started to approach this new version for iOS, I fired up Cheetah 3D instead.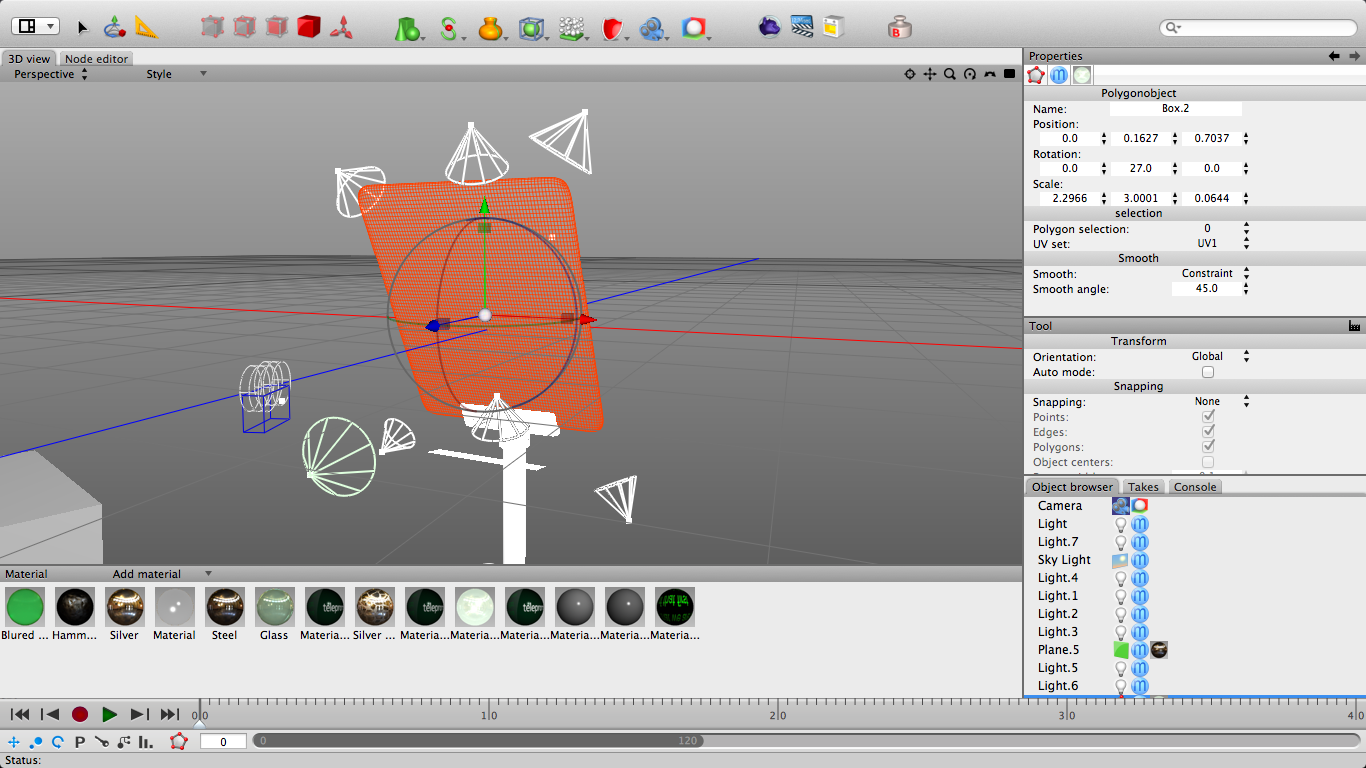 This is not to say I was looking to make photo-realistic icon for this latest version. Teleprompters are not, for instance, a rich green color. But I did want to add some of the detail and subtle lighting that a fully-rendered 3D version could give me.
The shape of a Teleprompter is recognizable, but not in the sort of simplified sillhouette style of most current iOS 7 icons. I needed a certain level of detail to invoke instant recognition. Why fight that? I wanted to make something appropriate first and foremost, not just try and blindly stick with the trends.
Maybe using a 3D program for an icon is nuts in the era of flat design, but I actually think the new Teleprompt+ icon fits in just fine on an iOS 7 home screen, while still maintaining a standout look that's easy to locate at quick glance. It's 3D, but it's not heavily textured nor lit to produce harsh shadows. It's familiar enough that after a while you'll forget how different it used to look. And yet when you see old and new side by side, there's no mistaking the difference.
If you want to know more about Teleprompt+ when it launches in the upcoming weeks, sign up here.