The wait is over. Teleprompt+ 3 is finally here. We've spent a lot of time and energy making this new app the best it can possibly be, and we hope you love it as much as we do.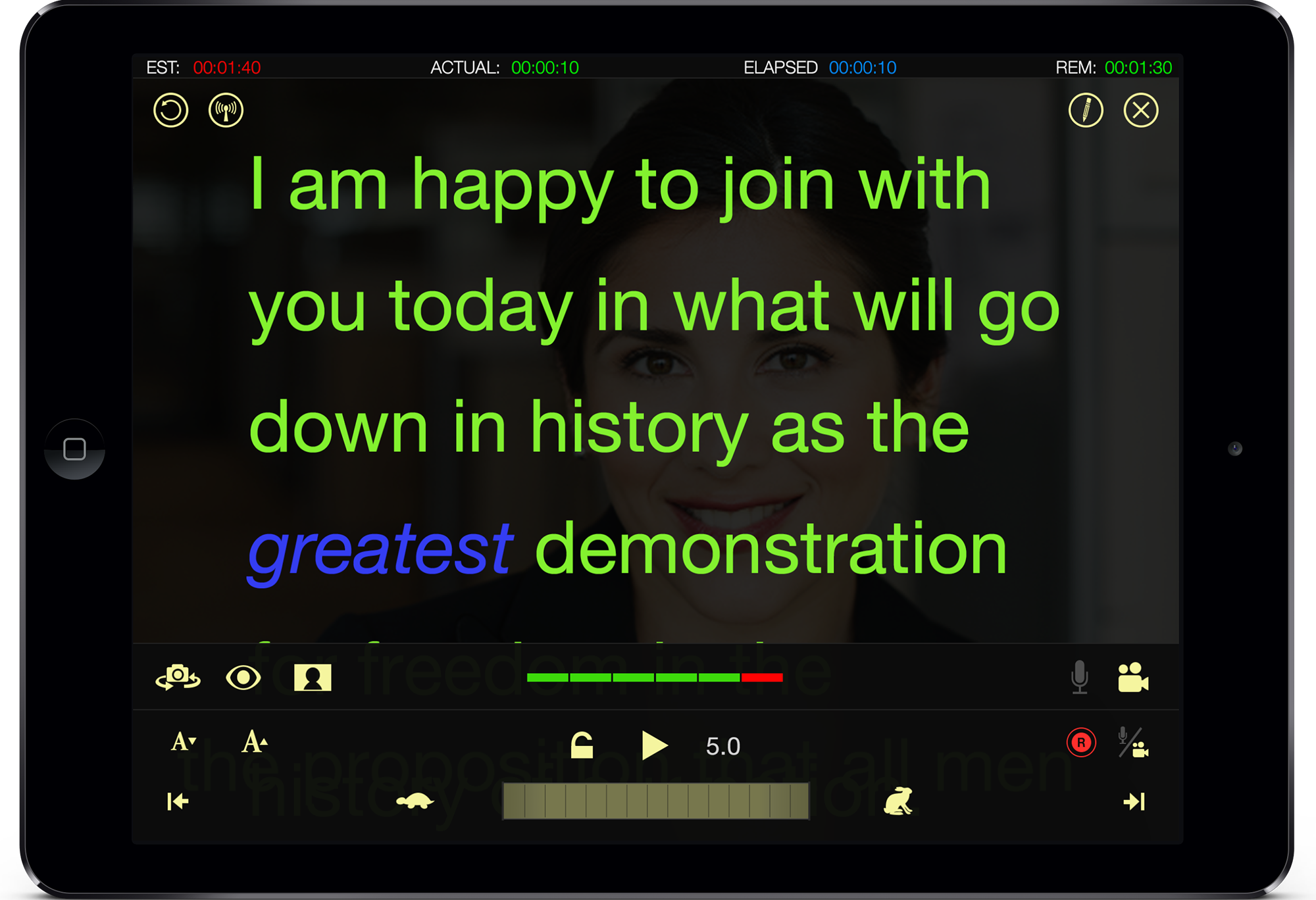 So what's new and special about this version? Let's start with some of the biggest new features:
Rich Text support—Now you can use bold, underline, italic, colors, and indentation to make parts of your script stand out.
Quick Edits—You no longer need to exit prompting mode just to make a fast correction or update to the script. Pop into Quick Edit mode, make your changes, then exit right back to the prompting session.
New Design for iOS 7—The entire application has been rethought and redesigned to be cleaner, more efficient, and more in line with the latest OS. As a result, not only does Teleprompt+ 3 look better, it's also easier to use and more elegant than ever before.
And these are just a few of the big changes that can be found in Teleprompt+ 3. Explore further, and you'll find improvements and updates in every corner of the app, including exporting of scripts and recordings to Dropbox or Google Drive, support for RTF and DOCX text files, time-based scrolling, adjustable margins, more font and size choices, a much simpler remote control setup, improved external monitor support, and much more.
If you're ready to download the world's leading Teleprompter application for iOS now, you can get it on the App Store. Take advantage of the special introductory price, because it won't last long.
If you want to learn more, take a look at our User Guide or watch some of our Teleprompt+ videos here.
Teleprompt+ has always had a loyal audience that constantly pushes us to improve. We could not have gotten this done without all your help and support. Thank you. Know that we are dedicated to continually improving the Teleprompt+ 3 experience, and your feedback is always welcome.