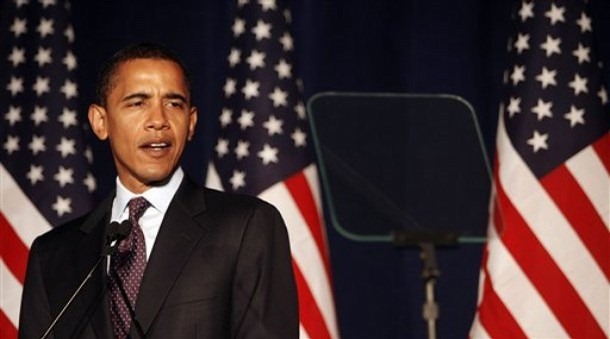 Over the past few weeks America's budget deficit has been a topic of debate, with media sources like Yahoo News, Fox News, and others are reporting every twist and turn. It started back in November 2010 when many Republicans and Tea Party members were elected into Congress under the promise to rein in America's spending.
As 2010 turned to 2011 the next piece of budget talk focused on the need to yet again raise the debt ceiling. Now, days after President Barack Obama released his budget proposal for fiscal year 2012, media is once again talking non-stop about America's budget deficit. You may be wondering why exactly we have decided to write about this topic. No, neither Gene or Tim are considering running for President in 2012. Instead, we stumbled across a very interesting piece of news reported by Fox news back on February 16, 2011. Apparently, even the President isn't immune to the high costs of teleprompters!
Here's a recent media report from February 16, 2011:
The House formally began debate, which is expected to last three days, Tuesday afternoon following some wrangling over the hundreds of amendments lawmakers want to attach to the package.

More than 400 amendments were filed Monday night. Among them were a proposal from Rep. Steve Womack, R-Ark., to eliminate funding for the president's Teleprompter.
It appears that Representative Womack has since pulled the amendment, stating, "I think we made our point," Womack said. "We're asking people to do more with less. And I think the president ought to lead by example. He is already a very gifted speaker. And I think that's one platform he could do without."
We agree that the President is a very gifted speaker. With that said, even the best speakers can benefit from the use of a teleprompter. Although eliminating the President's teleprompter isn't going to happen, we are prepared to do our part to contribute to reducing America's budget. President Obama should use an iPad teleprompter, like Teleprompt+, instead of the traditional teleprompter that's been used to date at the White House. In fact, if the President is interested, we will give him a FREE copy of Teleprompt+! If Rep. Womack's people are reading this OR if President Obama's aides come across this article, simply email Bombing Brain Interactive and we'll send you a promo code for what AppAdvice is calling the best iPad teleprompter on the market, Teleprompt+.