Late July: "I was thinking that our next app could be a Halloween game for preschoolers. We'd need to get it done by mid September to have a it approved and on the app store for the Halloween season. Think we can do it?"
Most seasoned iPhone developers would probably turn and run in fear when then heard that.
Not at Bombing Brain.
"Sure!" I said. Ever the optimist and lunatic.
At the time we were knee deep in working on a major update for our flagship app, Teleprompt+, with hopes to release by mid-August. I had just started as the first full time "Bombing Brainer" and stay at home dad. My partner, Gene, was still working his full time job. Both of us also have family and young kids so our free time is at a minimum. We also were committed to have 2 new iPad apps for one of our clients delivered in July and August respectively.  You could say we we're busy. Oh yeah, we also had a joint family vacation planned for the end July so we would lose that week also.  Looking back on it now…I really think we were nuts.
The first steps
While we were finishing up the Teleprompt+ changes we reached out to our good friend and designer, Joe, to see if he could do the graphics for us.  Next thing you know he gives us what you see in the image below – Perfect!  Exactly what we were thinking: "not so scary" monsters.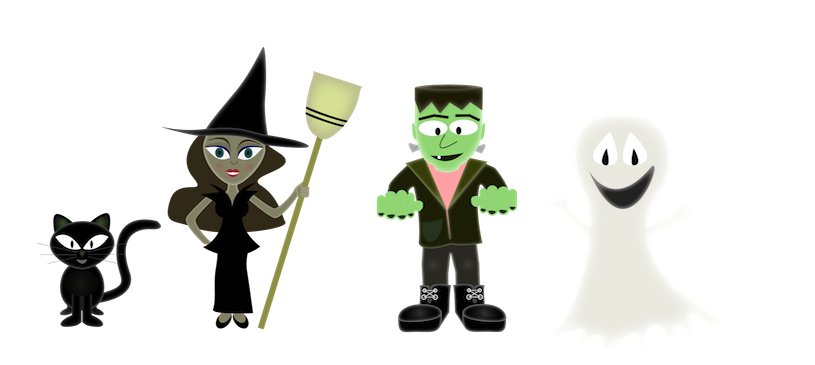 Of course these images got us jazzed but we had to resist the urge to start since we were about a week away from submitting the update to Teleprompt+ and also working on contract work at the same time.
But I just couldn't resist. I just wanted to prototype something before we got to far into it. So I started researching tools for the animation. I find an open source project – cocos2d. These libraries have been used for various iPhone games and it seemed a good fit.  I gave it a try and got a basic animation going. In the meantime, Joe sent us 3 frames of an animated bat. The timing was perfect – I dropped these images in and had a bat flying around with 30 minutes of downloading the cocos2d software development kit. We now had something to prove we could do this.
Here's my actual email to the guys (on August 7th 2010 @ 10:03 PM):
"I couldn't resist anymore…Check out the Halloween/Samples folder on dropbox. I've added a little video of Batty animated!  Did it using cocos2d and it was extremely easy. Took about 20 minutes to learn the basic api and write the code based on a sample. Can't wait to really get started on this…back to Teleprompt+…"

Let the coding begin…
In the wee hours of the morning on August 18th we finally got Teleprompt+ submitted to Apple, all 3 versions: iPad, iPhone and the remote.  We agreed to take a couple days off to recoup. But later that day, after the kids were in bed, I had to scratch that coding itch that had been bugging me for weeks.  I created the project that would eventually become Spooky Playtime. At the time I just called it Halloween.

//  HalloweenAppDelegate.m
//  Halloween
//
//  Created by Tim on 8/18/10.
//  Copyright Bombing Brain Interactive 2010. All rights reserved.
By the weekend, Joe had provided some graphics for us to work with and I presented the guys with a video of the first version of the haunted house matching game. It had some basic animations and rough sound effects but was already looking and feeling like a real game.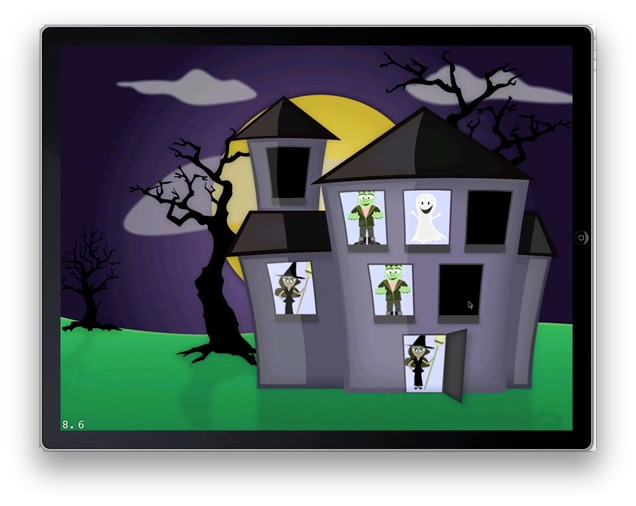 Gene had been busy with his day job and on the front line for our client apps but by the weekend I had given him my code and a 10 minute crash course in my limited knowledge of cocos2d.  We were now starting our insane mission trying to complete this game in a month.
Working from coast to coast
Joe is on the west coast and Gene and I are on the east coast. Therefore we do most of our collaboration using a mixture of email, Dropbox and iChat in the evening and early mornings.  We all had ideas for types of games we could do and came to the consensus on 5 different games plus the menu screen which could act as a mini-game.
Amazingly, the games we decided on that night are the ones that ended up in the final game with almost no variation to the original idea.  I think that just shows you how in tune we are with each other. I guess that shouldn't be much of a surprise as we've all been friends since high school (grade school for Gene and I) and share a music background.  We know each others strengths and weaknesses so we make a very strong team.
Many projects would probably suffer from working these strange hours at long distances but it seems at Bombing Brain that distance nor time present much of a challenge.
(See how we rallied to finish this app in time for an October release in Part 2! Coming in a couple days)