"I don't see the mockups for the remote feature. Did you ever get those to me." This is what Tim wrote one night late in the process of developing Setlists. I had done so many mockups, so many revisions of every other aspect of the app, but for some reason, I had never gotten around to even outlining how the remote function would work.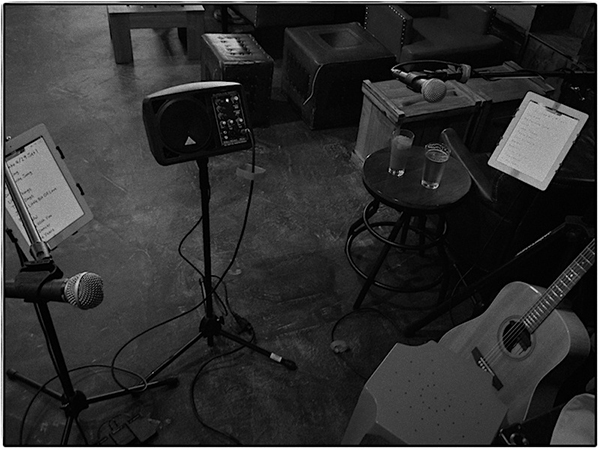 Somehow, in my unconscious mind, I figured it would be very similar to the way Teleprompt+ does its remote function, so I didn't really need to worry too much about it. But then I got that message, and I panicked. What the heck was I thinking?
Here's the email I wrote a few hours later to Gene and Tim, just letting my brain dump as I was trying to work it out. I was thinking out loud, and it was fortunate I had partners who both listened and then offered really good solutions.
The more I think about this remote setup in Setlists, the more my head hurts.

I think it is going to have to be different from Teleprompt+.

What I want is for the whole band, in essence, to be able to not just see a particular song's lyrics (similar to a prompting session) but the setlist view as well. As a matter of fact, seeing the set itself is vital, and some band members may only want to see what song is coming next, not the lyrics, at any particular moment.

So I need some way to have each individual member of the remote group be able to switch between lyric view and full set view independently. And yet, when they switch over to lyric view, it should be on the correct current "page" of the lyric prompting for that song. Does that make sense?

And here's another monkey wrench for you. Some bands don't work from sets. They improvise a set from a large catalog (thus catalog mode in the app.) So we'd need a way for a remote session to be song driven, rather than set driven, if you want.

And since there are multiple devices connecting together in one group "session", we still need some way to define who the "master" catalog is. Who has the actual songs and/or setlists from which we're working?

What did I get myself into here? And what am I getting Tim into?

And why the heck didn't I work all of this out earlier? Somehow I thought this was going to be a piece of cake.

Just thinking out loud here. Pay no attention to the lunatic talking to himself in the dark office.
The guys got back to me immediately with great suggestions. Gene came up with the awesome idea of the split view during this discussion, in fact. That wasn't a part of the app at all up to this point. Once we started implementing, Tim came up with the idea that the app should be smart enough to start from the current set if you're in a set, or start from the current song if you're in a song, thus eliminating extra steps. It took lots of revisions and more discussions, but eventually Setlists ended up with a very easy to use yet extremely robust multi-device synchronization feature. Everything I had hoped it would be and more.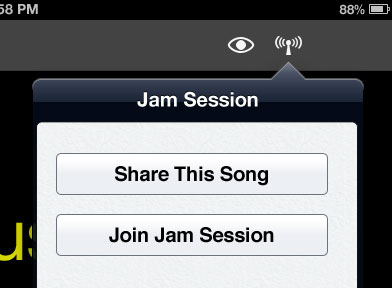 But if I had been too afraid to let the other guys see my panicked state of mind, maybe I would have tried to design it all on my own, and it wouldn't have been so great. I can't stress enough how important it is to have business partners with whom you can be honest and with whom you can truly collaborate. Let your insecurities out there, and it'll all come together in the subsequent discussions. No need to suffer from UX block.
More details about the creation of Setlists coming soon. If you want to learn more about all of the features of Setlists, visit the Setlists web site.